Autumn 1
Welcome back!
The main focus this term is to settle into Year 2, work hard, work together and have fun. Have a look below to see what we will be learning about this term and keep an eye on Seesaw for extra information and to keep up to date with what we are all up to in school.
Twisted Tales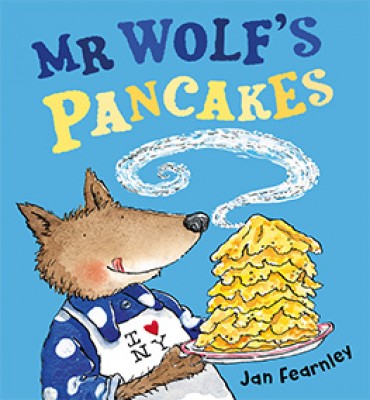 During the Autumn Term, our topic will focus on twisted fairy tales. The children know lots of the traditional versions, but we will be working towards writing our own fairy tale with a twist! This includes reading a variety of books and focusing on Mr Wolf's Pancakes - which is a twist on The Little Red Hen.
Key Vocabulary
Traditional, fairy-tale, twisted, generation, re-tell, character, plot, setting, scene, theme, opener, build-up, dilemma, problem, resolution, story mountain, beginning, middle, end, title, author, illustrator, spine, front cover, blurb, fiction, story, adjectives, adverbs, modern
Maths
We will focus on Place Value, Addition and Subtraction. The children will explore tens and ones, and adding or subtracting using two digit numbers. Due to the recent events, we anticipate that the children may still have some gaps in their learning so this will be a big focus. We will continue weekly practise of Number and Lightning to develop children's arithmetic skills.
Key vocabulary
Numbers, place value, biggest, smallest, more, less, addition, subtraction, tens, ones, digit
English
We will recap traditional fairytale and write story maps and describe the characters from these stories before writing twisted tales. For the twisted tales we will be writing an alternative version of The Little Red Hen and Mr Wolf's pancakes - these stories have a similar storyline but with different characters. We will also write a recount about events the children have experienced. Please continue to read daily and bring your child's book to school as they will be given many opportunities to read in learning time. It would be great if your child could read traditional stories to support your child at home further.
Key vocabulary
Fairytales, princess, prince, witch, fairy godmother, character, animals, story map, twisted tales, plot, recount, setting
Science - Living things
In Science we are focusing on classification, and understanding the difference between things that are living and things that have never been alive.
Key vocabulary
Classification, similarities, differences, movement, living, non-living, alive, never-lived, reproduce, grow
Geography - Mapping skills
We will be focusing on looking at our school grounds to find physical and human features to then make a map of the school grounds. We will make a map by understanding aerial photographs and map symbols.
Key vocabulary
Map, map symbols, physical features, human features, aerial photographs, key
Computing - What is a computer?
This unit explores exactly what a computer is by identifying and learning how inputs and outputs work, how computers are used in the wider world and designing their own computerised invention.
Key vocabulary
Battery, buttons, computer, desktop, device, electricity, input, invention, keyboard, laptop, monitor, mouse, output, technology, wire
History - Why are these individuals important to Black History Month?
We will learn about significant individuals such as Nelson Mandela, Rosa Parks and Mary Seacole. We will then make comparisons between Rosa Parks and Emily Davison.
Key vocabulary
Significiant individuals, Black History Month, Rosa Parks, Emily Davison, Mary Seacole, Nelson Mandela
Music - Dynamics, pitch and tempo
We will learn about dynamics, timbre, tempo and instruments, identifying these elements in music that they hear and comparing pieces by the same composer. We will visually represent music in creative and more formal ways and learn to play and compose motifs.
Key Vocabulary
Compose, composer, dynamics, motif, soundscape, timbre, tempo, strings, woodwind, brass, percussion
PSHE - Family and relationships
Learning that families are composed of different people who offer each other care and support; how other people show their feelings and how to respond. Looking at conventions of manners and developing an understanding of self-respect
Key vocabulary:
Emotions, family, feelings, friendship, love, manners, respect, stereotype
PE
To develop the children's gross motor skills we will be working on balancing, climbing and using our different body parts on apparatus everyday. We will also be working on multi skills which includes throwing and catching, running and jumping.
Key Vocabulary
Apparatus, throwing, catching, running, jumping, skills
RE - What is the good news that Jesus brings?
We will focus on Christianity this term looking at the theme of Gospel and what the good news is that Jesus brings by looking at stories from the bible. Children will see how this this information relates to themselves and others in the world around them.
Key vocabulary
Christianity, Christians, Gospel, bible, Jesus, good news
Design and Technology - Sliders and levers
Children will investigate how sliders and levers work and products in the world that use sliders and levers. We will the design, make and evaluate a project. Our project is 'Sliders and levers puppet show – designing a puppet theatre and puppets'.
Key Vocabulary:
Design criteria, design brief, design, make, evaluate, product, user, purpose, sliders, levers
Website links to support learning:
https://www.topmarks.co.uk/Search.aspx?q=fairy%20tales
http://www.ictgames.com/placeValue.htm
Please check Seesaw as you will be updated on what we are learning about in and ways for you to support your children at home.