Autumn 1
A Miraculous Journey!
Our learning in Year 4 will build upon prior knowledge and learning as well as delving into and exploring new topics and skills.
English
Our first topic in Year 4 is going to be centered around two Core books – The Rhythm of the Rain by Grahame Baker-Smith and The Miraculous Journey of Edward Tulane by Kate DiCamillo. The Rhythm of the Rain follows the journey of a little boy's jar as it travels through the water cycle. As this text is a picture book, it will enable the pupils to use their imagination and inference skills to find hidden messages and stories within the pages.
Similarly, The Miraculous Journey of Edward Tulane also centres around a journey as it tells the story of different walks of life as a young rabbit searches for the true meaning of loving others. By the end of the half-term, pupils will have written a setting description, a narrative and a diary entry based on one of these two books.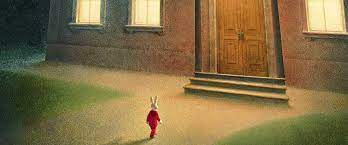 Grammar
Many grammatical terms and features will be taught through our English lessons, but pupils will also take part in separate grammar lessons. Pupils will start by recapping prior learning - looking at things such as word classes, sentence structures and punctuation before moving on to figurative language (alliteration, onomatopoeia, similes and metaphors), fronted adverbials and noun phrases.
https://www.topmarks.co.uk/english-games/7-11-years/spelling-and-grammar
https://www.bbc.co.uk/bitesize/topics/zhrrd2p
Vocabulary
Bedrock will continue to be used to improve pupils' vocabulary knowledge. Pupils will be given opportunities in class to complete session but the expectation for pupils to complete at least 2 lessons a week at home still remains.
Vocabulary: Figurative language Alliteration Onomatopoeia Similes Metaphors adjectives Nouns verbs adverbs phrases complex compound simple perspective journey retell water cycle evaporate condensation water vapour precipitation heat
https://app.bedrocklearning.org/school/class
https://www.topmarks.co.uk/Search.aspx?q=vocabulary
Guided Reading
Pupils will continue with their work on Reading For Inference which was introduced last year. Pupils will look at and annotate texts with prior knowledge and links that they can make to either themselves or other books that they have read. This approach enables the pupils to gain a deeper understanding of what they are reading and helps pupils to learn strategies to support their in becoming good and confident readers.
Vocabulary: background knowledge links pace stamina fluency prior knowledge
https://readtheory.org/auth/login
https://www.education.com/games/reading/
Maths
We will start off with a focus on place value as this underpins all Mathematics. Pupils will look and work with numbers up to 10,000 - ordering, comparing, partitioning, rounding, representing and identifying different place values. After this we will move onto addition and subtraction using 4-digit numbers. Alongside using the column method, pupils will have to reason and problem-solving using all the above.
Every week pupils will complete a Number and Lightning and skills for this will be taught in addition to their daily Math's lesson. Pupils who are already competent in various areas will further embed their understanding.
Time Tables will be a huge focus in class, with daily teaching and practice. It is imperative that pupils are able to recall all multiplication and division facts up to 12 x 12 in order to access all the curriculum. Pupils should also work on their times table at home.
Vocabulary: ones tens hundred thousand ten thousand place value digit integer value figure compare more than less than equals ascending descending rise fall rounding nearest total method perseverance trial and error systematic
https://www.topmarks.co.uk/maths-games/hit-the-button
https://www.timestables.co.uk/
https://www.bbc.co.uk/bitesize/subjects/z826n39
Other Subjects
Science
Our topic this half-term will be States of Matter. Pupils will carry out various experiments in order to understand the differences between gas, liquids and solids and the methods required to convert between different states. In addition to this, pupils will learn all about the Water Cycle and will be exposed to numerous representations to aid understanding.
Vocabulary: changes cloud collection condensation evaporation heats lakes rivers liquids mountains oceans precipitation rain rivers sea snows stream steam sun transpiration underground vapour water weather wind
https://wowscience.co.uk/resource/material-properties/
Computing
We will be following Kapow for our Computing this term and will be focusing on collaborative learning. This includes different ways in which you can work with others using the computer. Through this unit pupils will be introduced to Google Forms, Power Points, Word and Shared Spreadsheets. This unit will provide pupils will the skills and knowledge to complete the remaining units across the year.
Vocabulary: collaborate comment e-document edit email icon insert link presentation presentation software reply reviewing documents share spreadsheet transition
PSHE and RSE
After an initial introductory lesson where rules and expectations will be established, pupils will be focusing on families and relationships. This unit will look at manners, respecting others, healthy friendships, social behaviours, bullying, gender and disability stereotypes, different types of families and coping with change/ loss.
Vocabulary: act of Kindness authority bereavement bullying bystander manners permission respect stereotype

RE
Our topic within RE is What does it mean to be a Sikh in Britain today? Pupils will look at their beliefs and place of worship. Who and when they worship, their values and the difference between Sikhism and other religions.
Vocabulary: Sikhism Guru Guru Nanak worship value Gurdwara community symbol service belief
PE
Pupils will take part in two PE lessons each week. One lesson will be focused on Health and fitness and the other on Gymnastics.
Health and Fitness - Pupils will be introduced to various components of fitness such as co-ordination, stamina, agility and reaction time and these will be tested and practised in a bid to improve. Pupils will evaluate a peer's performance and look to offer ways to improve. Alongside this, pupils will learn why we have to stay physical active and healthy and the impact both this and a sedentary lifestyle can have on a human's body.
Vocabulary: warm up cool down stamina co-ordination agility balance reaction skill active activity performance evaluate improve
https://www.youtube.com/channel/UCAxW1XT0iEJo0TYlRfn6rYQ
https://www.youtube.com/results?search_query=workouts+for+kids
Gymnastics – As well as recapping the different shapes used within gymnastics pupils will focus on a range of floor work such as handstands, headstands and cartwheels. Pupils will be taught to safely support others and again pupils will look to evaluate and improve others.
Vocabulary: balance shape arch straddle pike dish front support back support support strength tension head stand hand stand cartwheel propulsion V sit
https://www.youtube.com/watch?v=szwLVN9OwKc
History
In History we will be learning about the Indus Valley. We will look at their way of life, their religion, the jewellery and puzzles.
Vocabulary: necklace bangles Mohenjo-Daro merchants market reconstructed reconstruction Harappa monument seals sources evidence trench pottery potsherds threshed threshing barley beckon urban citadel fired kiln technology sewage Lothal drain wells draw water jewelry ox rhinoceros unicorn terracotta ornaments carnelian barter weights transport prow trade route governed government robe figurines fertility Asia Hindu granary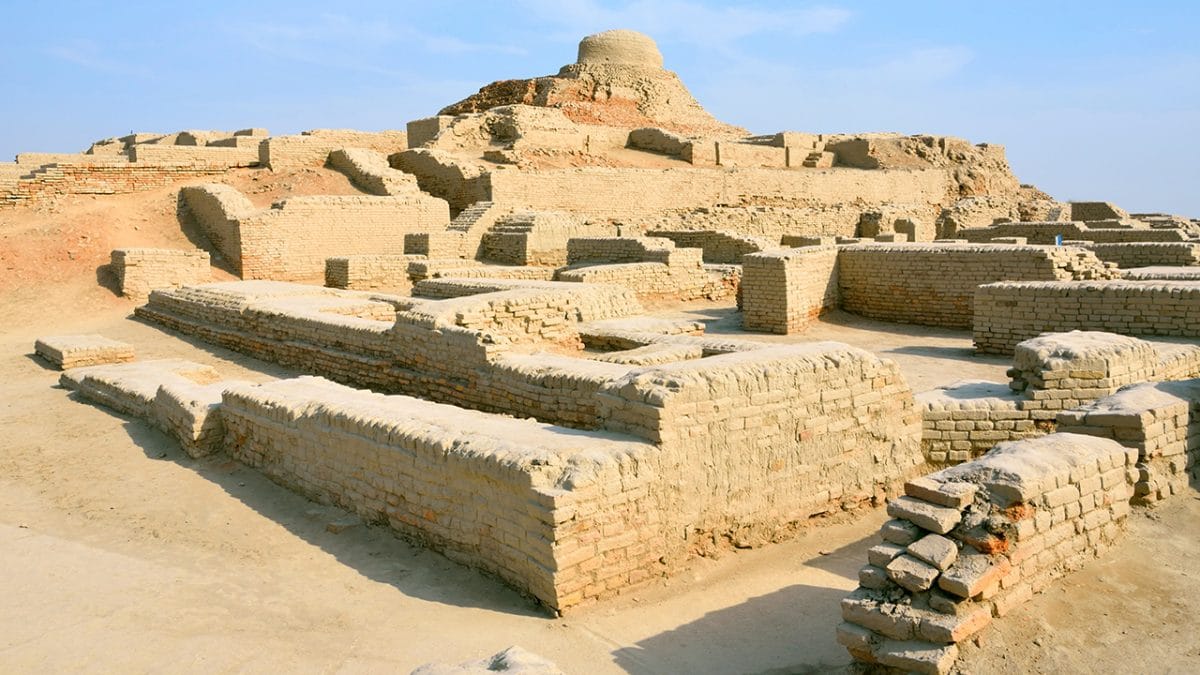 Geography
In Geography we will be looking at settlements. As well as looking into different settlements and their features, we will focus in on Cardiff.
Vocabulary: settlement hamlet farmstead village rural inhabitants church village green post office small shop primary school pub village hall town secondary school railway station urban adapt coastal town market town city university hospital cathedral airport sprawling urban sprawl boroughs Londoners tube underground cycle lane conurbation flat Cardiff Capital Taff businesses
MFL
We will start off by recapping the alphabet, numbers and days of the week and months. Once we have got a good understanding of this we will move onto looking at talking about ourselves- including how to say our name, describe our appearance, hobbies and much more. Pupils will learn new vocabulary, write and unpick french sentences before reading a well-known French story.
Vocabulary: Je m'appelle comment tu t'appelles? Janvier Février Mars Avril Mai Juin Julliet Aôut Septembre Octobre Novembre Décembre Mois Lundi Mardi Mercredi Jeudi Vendredi Samedi Dimanche Un Deux Trios Quatre Cinq Six Sept huit Neuf Dix
https://www.lightbulblanguages.co.uk/estrellas-french-index.htm
Music
Music will be taught through a programme called Kapow and our first topic is body and tuned percussion. We will look at the structure of music and will focus on the pitch, tempo and dynamics within a song. As we develop an understanding of the key vocabulary, we will explore the sounds that we can make both with our body and a range of instruments.
Vocabulary: tempo structure dynamics pitch texture percussion tuned un-tuned composition rhythm melody loops layers
https://www.games.co.uk/games/music
Art and Design
Linking to our focus in History - The Indus Valley, pupils will get the chance to make their own pottery using Clay. Pupils will stay true to the styles and carvings used and will get the chance to learn new skills such as pinching, trimming, compressing and scoring.
Vocabulary: pinching trimming scoring compressing smooth clay engrave saucer kiln shrink glaze decorate plan design evaluate base coil detail decorate terracotta