Autumn 2
Welcome to Year 4!
Main learning theme: Fractured Fairy Tales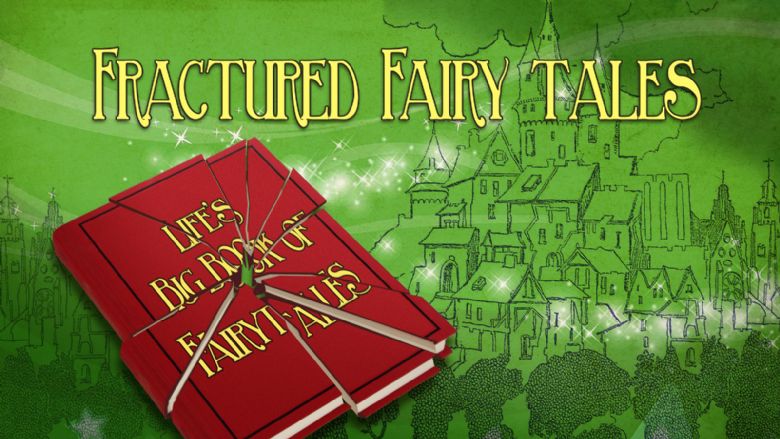 Our topic will be based around fairy tales children have probably heard before, but they are potrayed in a slightly different way...
Check you know some fairy tales ready for this term!
Maths/Numeracy:
This term in Maths we will be continuing work on Number and Lightning as well as developing any skills that children need support with, as a class or individually. Updates will be given on seesaw as to what we are covering next!
English:
We will be thinking about fractured fairytales - A fairy tale designed to be humorous by changing the story in an unexpected way. We will write our own versions of fairy tales considering how we can change setting, character, plot, point of view, period in time, culture, place in the world or even having characters from different fairy tales meet.
Some examples of fractured fairy tales - Wicked (the Musical), Maleficent (film), The True Story of the Three Little Pigs, Snow White in New York.
If you have any examples of fractured fairy tales please bring them in to share!
Science:
We will learn all about animals including humans looking specifically at the digestive system, teeth and food chains.
Vocabulary: carnivore, herbivore, dentistry, teeth, digestive system, prey, predator, consumer, producer
Click on the picture below and select 'teeth and eating' and 'food chains' on the BBC Bitesize page to find out about animals including humans!

Other curriculum areas:
Art - Sewing and/or tie-dye
Computing – Developing a simple educational game
Design and technology: Designing and making a healthy snack
PE – Swimming and gymnastics
RE – Why are books important?
PSHE – Healthy lifestyles
Music - Ukulele
Languages – All about me, my home
Important diary dates:
29/10/18 - 10/12/18 (Every Monday) – Swimming
30/10/18 - 4/12/18 (Every Tuesday) - Music Hub Ukulele lessons
5/11/18 – Bonfire Special Lunch
9/11/18 - Year 4 Bikeability
12/11/18 - 16/11/18 - Anti Bullying Week
19/11/18 - 23/11/18 - Road Safety Week
3/12/18 - 7/12/18 - Matt Warn Cup
5/12/18 - Year 4 Sports Hall Athletics
10/12/18 – 14/12/18 – Parent/Carer Engagement (date and time TBC)
13/12/18 – Christmas Lunch
14/12/18 – Christmas Jumper day
18/12/18 - Last day of Autumn 2 term.