Autumn 2
We have had a great start to the year. We hope that you liked the Fairy Tale stories that the children wrote and bought home to share with you. They worked really hard on them. The children have enjoyed being back and have been full of enthusiasm with their learning. This is going to be a very exciting term leading into Christmas.
Our topic this term is….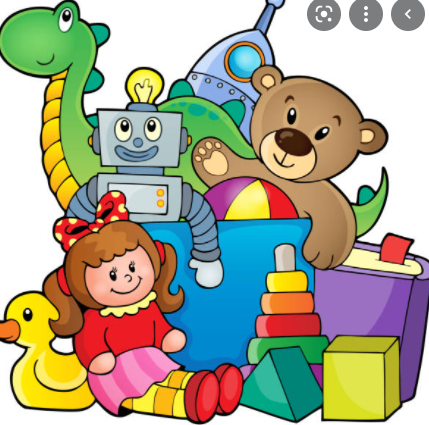 'Toys through time'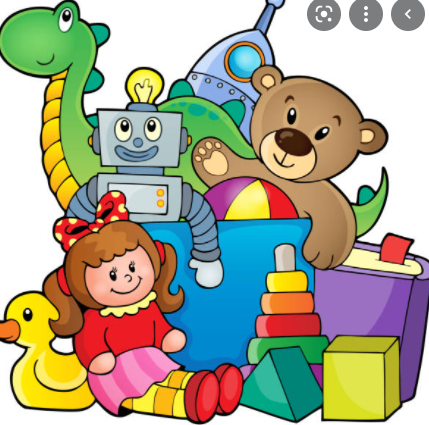 Definitely a favourite topic, we will be looking at toys through time. As the children discuss their toys, they will learn from each other about likes and interests of their friends. Using Toy Story, we will look at the feelings of different characters and how to be a good friend. There will be opportunities for the children to find out from adults in school and at home their experiences of toys. Our classroom displays will be a Toy Museum with old toys to look at and explore as well as a collection of new modern toys that are added to the provision.
Maths
This term we will continue with addition and subtraction whilst also ensuring that the children remember to form their numbers correctly. This will include recording their work using the correct symbols to write number sentences. The next unit will be shapes. The children will learn to name and relate the shapes to everyday objects. For example a cereal box is a cuboid. We will look at the properties of 2D and then 3D shapes. The children will explore pattern making with shapes and building to a design with 3D shapes. We will regularly be counting in 2's, 5's and 10's.
Key Words: equals, more, less, subtract, add, few, fewer, greater addition, number bonds, number line, triangle, circle, square, rectangle, hexagon, octagon, pentagon, cube, cuboid, sphere, cone, pyramids, triangular, square based, corners, sides.
English
We will begin with visual literacy, using the film 'Toy Story'. This is a brilliant film to discuss friendship, changes and also for the joy of toys. After watching sections of the film, we will talk about what has happened, the feelings of the characters. The children will have opportunities to dress up as Woody or Buzz and answer questions from the class about their actions and feelings. For example, they may ask Woody how he felt when he found out that Andy had got a new toy Buzz.
Our focus for writing is 'Recounts'. In order to do this, the children will learn about using the past tense. Using words such as: I was, I saw, We had, We ran, We looked, I got, I found, I heard, I felt. With all writing, the children in Year 1 need to master starting a sentence with a capital letter, using spaces between words, using 'and' and finishing a sentence with a full stop, exclamation mark or question mark. There will be opportunities to write recounts in response to lots of different experiences such as our Seasonal Walk, Toy Day and a Teddy Bear Picnic. Finally, the children will write a recount as their toy character. This will give them the chance to put all of their new learnt skills together into one piece.
After Toy Story, we move on to 2 other fantastic stories, 'Traction Man' and his adventures followed by 'Lost in the Toy Museum' both stories continuing the theme of toys that come to life and have their own imaginative adventures.
If you would like to support your child's writing at home. Maybe you could begin a diary. Each weekend, or when you have been somewhere you could write a sentence about the memory. For example: I went to see the fireworks and it was fun. We went to the shop and I saw my friend.
Each morning, the children will work in small groups on phonics. This is a combination of skills to support reading, writing and spelling. We use the Read Write Inc scheme and the children are becoming more and more familiar with 'Fred the frog talk' and green or red words. This learning is supported through reading at home. It is extremely beneficial to the children if they can read as often at home with you. We always love to hear the children read in school and see their improved progress.
Key words: past, recount, old, new, friend, capital letters, full stops, finger spaces, character, adjectives, sentences, beginning, middle, end.
Science
We will continue to notice the seasonal changes and go on updates and seasonal walks. The children will learn to name the four seasons and to talk about different clothes, activities that are suited for each season. The children will learn about animals going into hibernation.
On another outdoor walk we will focus on the 4 main trees: Oak, Alder, Silver Birch and Horse Chesnut.
Key words: change, seasons, months, temperature, climate, rot, conker, acorn, hibernate, rustling, November, December, autumn, rainfall, weather, wind, cold, chill, deciduous, evergreen.
Computing
Using the beebots, the children will continue to follow and give instructions, programming their beebot with a friend to the set locations and directions.
We will look at how technology toys have changed and developed over time.
Key words: directions, arrows, forwards, backwards, up, down, left, right, straight ahead, continue, stop, more, less. console.
Art and Design
When the children bring in their favourite toy, they will paint a picture, taking care to make it have a true likeness, using the correct colours and adding the details from their observations.
There will be a variety of art and craft opportunities such as making a Mr Potato Head, Bonfire pictures and paintings, Christmas Cards and decorations.
In our fourth week back, we will look at Victorian toys and watch a Punch and Judy puppet show. The children will make their own puppets and use them in their play to act out puppet shows to each other.
Key words: outline, fill, brush strokes, shading, colourful, mix, dark, light, bright, flick, splatter, dull.
Music
The focus for this unit is pulse and rhythm, we will look at these skills and then use them with music from Toy Story.
History
Firstly we will start with the present where children will be allowed to bring in a favourite toy. Then over the half term, we will look at family favourites such as Lego, Crayola, dolls and teddies. Then, we will look at 20th Century toys and finally Victorian toys.
It will be a chance to also use our previous learning on materials to notice what toys were previously made of compared to now. We will make a toy timeline and also make comparisons between old and new toys.
Get ready, after a few weeks, the children will be asking you about your favourite toys and those of their family including grandparents. Then in school, adults will come in to talk to our class about what they played with when they were younger.
Key words: past, present, old, new, toys, wooden, pull along, tin, material, favourite
PE
Linked to the topic of toys, we will learn a variety of old and new playground games. These will include: stuck in the mud, what's the time Mr Wolf?, hopscotch, duck, duck goose, spin the hoop. PE will be inside on a Wednesday and outside on a Friday. Please can the children bring their kit to school each Monday and they will bring it home on a Friday. Please make sure each item has a name on the label so we can help the children keep their kit together.
Key words: stop, release, hop, jump, collect, take turns, direction,
RE
Our theme for RE this half term is to discuss and find out 'What is Christmas?'
Key words: Nativity, birth, Jesus, God, Christian, believe, beliefs, manger, Wise Men, shepherd, angel, giving, gifts, gold, frankincense, myrrh.
PSHE
We love circle times and this half term we will use these games and discussions to focus on being kind, sharing and taking turns. 'A mind to be kind'
Key words: share, together, kind, care, forgive, turn taking, love.
Seesaw
I will continue to share our learning journey on Seesaw. I hope that you have enjoyed seeing what we do. I appreciate your feedback and comments and especially your support with the children's learning at home. If there are any other ways that we can help, please let me know what would be useful.
Behaviour
In our class we use lots of verbal praise and find this is the most powerful, recognising when children have made good choices in behaviour and explain why it was good. Effort and 'having a go' is highly praised and an understanding between all of us to act as role models and 'do the right thing' to share and be kind to one another to be a great team together. At the same time recognising that we all can make mistakes sometimes and that we are all learning.
After their day at school, you may like to ask:
'What was the best thing about today?' Use Seesaw as a way to start conversations about their learning from that day. Feel free to shower them with praise when they get home, they will have worked really hard.
Useful Websites
https://youtu.be/s6OiU2h3sUI This is a video of all of the sounds and how to pronounce them.
http://www.bbc.co.uk/education/topics/zf44jxs/videos/1
http://www.crickweb.co.uk/Early-Years.html
http://www.phonicsplay.co.uk/freeIndex.htm
www.oxfordowl.co.uk
http://www.ruthmiskin.com/en/parents/
Key Dates

Toy day- (Children can bring in one toy from home) Thursday 4th November 2021
Teddy Bear Picnic Tuesday 23rd November 2021
Children in Need Friday 19th November 2021
End of term Friday 17th December 2021
We are sure the children will have a great term and we look forward to working closing with you to ensure your child has the best opportunities and that they enjoy all that we offer in Year 1.