Spring 1
We hope you have all had a wonderful Christmas and a restful holiday. This term we have lots of exciting learning opportunities. Our topic is Food Glorious Food and I am sure the children will enjoy talking and sharing their experiences with you over the next few weeks.
Maths
We will start the term with addition and subtraction within 20. We will practice adding by counting on. We will recap number bonds and this knowledge as a strategy a method for addition and subtraction. For subtraction, the children will start with by counting back, then move on to related facts and then comparing number sentences. For example 20-16=4 20-4=16 16+4=20 4+16=20. We will extend our knowledge of number by counting to 50 by making 10s. Then work on recognising numbers to 50, counting forwards and backwards within 50 The children will use tens and ones apparatus and drawings to represent numbers to 50. By doing this they will understanding the values of each number. We will order numbers up to 50. Count in 2's 5's and 10's.
After this, we will focus on length and height. Comparing, measuring,ordering and learning how to use a ruler. Once he children are confident with this, they will use their adding and subtracting skills to add and subtract lengths. Our next topic will be weight and capacity, again the children will learn to measure then compare and order. Finally to put their learning into real life problems.
Key Words: count, more, less, subtract, add, few, fewer, greater, addition, number bonds, number line, length, long, short, height, tall, short, centimeter, metre. capacity, mass, weight. order, compare.
English
Our topic will be 'Food Glorious Food'
The story 'The Enormous Turnip' will allow the children to rehearse retelling this well loved tale. They will make puppets and become confident in sharing the story with a partner and a group. Once very familiar, the children will adapt the setting to a forest, town or beach. They will then change the vegetable to a new fruit or vegetable to finally write their own 'enormous' story.
Our second focus will be to write a fact page about fruit or vegetables. The children will look of information books, spot features, write lists, practise descriptive sentences. They will produce their own page full of information that they have researched.
Each day we will read lots of wonderful food related books for pleasure and enjoyment and for the children to widen their exposure to quality texts.
If you would like to support your child's writing at home. Maybe you could encourage your child to write lists of fruits and vegetables. If you go to the supermarket, see if they can name the different fruits and vegetables.
Each morning, the children will work in small groups on phonics. This is a combination of skills to support reading, writing and spelling. We use the Read Write Inc scheme and the children are becoming more and more familiar with 'Fred the frog talk' and green or red words. This learning is supported through reading at home. It is extremely beneficial to the children if they can read as often at home with you. We always love to hear the children read in school and see their improved progress.
Key words: verb, noun, adjective, non-chronological, research, capital letter, apostrophe, suffix, title, headings, sub-heading, fiction, non-fiction.
Science
As with last term, the children will continue to observe the seasonal changes. We have begun to talk about the weather and started to keep a daily record. In the classroom, our display has changed to Winter.
Our key topic over the next six weeks is Animals including humans. Children will learn about five of the groups that scientists use to classify animals: mammals, fish, birds, reptiles and amphibians. They will learn to identify the group an animal belongs to by its features and will classify animals according to their group. They will also learn about the different diets animals eat. We will then find out about the parts of the human body and have the opportunity to explore the five senses through a simple investigation. In the final lesson, children will use all their knowledge from this unit to classify animals according to their own criteria.
Key words: January, February, winter, spring, mammal, amphibian, sort, reptile, fish, bird, classify, habitat, diet, environment, temperature, science, scientist.
Computing
Using the chrome books the children will have a series of lessons which will allow them to become familiar and more independent with using the chrome books. They will learn to log in, click and drag using a mouse. On a drawing program, they will draw shapes, a story and a self-portrait. At other times, children will access the chromes for reading, maths and spelling games.
Key words: log in, click, drag, mouse, save
Art and Design
The children will study the artist Giuseppe Arcimbodo who made portraits with fruits and vegetables. They will make transient art using fruits and vegetables to make portraits and then again with pasta.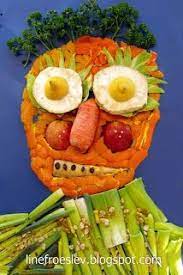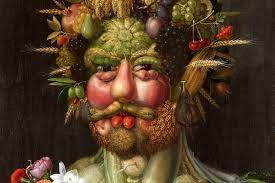 Key words: portrait, composition, artist, position.
Music
Using classical music as a stimulus, the children will use percussion instruments to represent the sounds that animals make. The children will listen to Saint-Saëns – "Carnival of the Animals". They will then be singing animals, creating a performance. There will be a focus on tempo and dynamics over these sessions. Ending with a performance to share and record.
Geography
Our topic for Geography will be: 'Our Country'.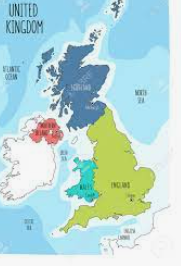 It will give the children the chance to find out about all four countries of the UK. As well as the surrounding waters. The children will explore the UK by looking at individual countries, capital cities. They will study some famous landmarks, human and physical features along with comparing and contrasting the capital cities of London and Brasilia in detail. Our class will have a greater insight into the UK and beyond.
Key words: past, present, old, new, toys, wooden, pull along, tin, material, favourite
PE
Linked to the Science topic of animals, we will learn to move in different ways thinking about how animals move. Knowing what makes a healthy diet and the importance of a healthy body will be a large part of our PE lessons. The children will sort healthy and unhealthy foods and design their own healthy meals after finding out about different food groups.
Key words: leap, hop, skip, jump, travel, direction, clockwise, anti-clockwise, forwards, backwards.
RE
We will be finding out about Judaism. The children will learn about eh Jewish faith and how Jewish people live. Starting with symbols and places of worship. We will also look at important festivals and holy days such as Rosh Hashanah and Yom Kippur.
Key words: Judaism, Jew, Jewish, Shabbat, Synagogue, Yom Kippur, Rosh Hashanah, Torah, faith, religion, belief.
PSHE
The topic will be Health and Well-being. The lessons covered over the next few week should be very beneficial to the children in understanding their own emotions as well as looking at ways they can stay healthy and be aware of how to do this. Firstly they will find out about and discuss their own strengths and qualities and set themselves small achievable goals. Great for New Year resolutions. Later they will look at the physical benefits of sleep, ways to get to sleep. We will look at relaxation and strategies to calm down. The children are quite aware already but we will be looking at germs and how to stop them spreading. Finally we will look at sun safety, allergies and people who help us to stay healthy.
Key words: qualities, proud, kind, caring, honest, brave, helpful, benefit, healthy, sleep, deprive, relax, calm, germ, healthy, allergy, dehydrate, sun stroke.
Seesaw
I will continue to share our learning journey on Seesaw. I hope that you have enjoyed seeing what we do. I appreciate your feedback and comments and especially your support with the children's learning at home. If there are any other ways that we can help, please let me know what would be useful.
Behaviour
In our class we use lots of verbal praise and find this is the most powerful, recognising when children have made good choices in behaviour and explain why it was good. Effort and 'having a go' is highly praised and an understanding between all of us to act as role models and 'do the right thing' to share and be kind to one another to be a great team together. At the same time recognising that we all can make mistakes sometimes and that we are all learning.
After their day at school, you may like to ask:
'What was the best thing about today?' Use Seesaw as a way to start conversations about their learning from that day. Feel free to shower them with praise when they get home, they will have worked really hard.
Useful Websites
https://youtu.be/s6OiU2h3sUI This is a video of all of the sounds and how to pronounce them.
http://www.bbc.co.uk/education/topics/zf44jxs/videos/1
http://www.crickweb.co.uk/Early-Years.html
http://www.phonicsplay.co.uk/freeIndex.htm
www.oxfordowl.co.uk
http://www.ruthmiskin.com/en/parents/
Key Dates
Bring a veg to school day Tuesday 1st February 2021
End of term Friday 11th February 2021
We are sure the children will have a great term and we look forward to working closing with you to ensure your child has the best opportunities and that they enjoy all that we offer in Year 1.