Summer 1
Year 5 Summer 1- Harry Potter

Over the next term, Year 5 will be focusing on Harry Potter. This is a topic which many of the pupils are excited about and a topic in which we are going to have lots of fun. All of our learning over the term will link to Harry Potter.
All pupils will take part in a sorting ceremony at the start of the term where they will be placed in to one of the Hogwarts houses (linked with Norwood's house system) and over the course of the term pupils will be able to earn rewards for their team, aiming to win the house cup at the end of the year.

Maths:
During Maths this term we will continue to use Maths No Problem when appropriate. Pupils will look at Geometry, position and movement and measurement. Pupils will be asked to reason and explain their methods, requiring them to use what they know and apply in to a variety of different situations.
In additional this, pupils will continue to work hard on securing their arithmetic skills through Number and Lightning. Gaps will be closed through focused interventions and whole class work. Pupils will continue to practice their times tables as knowing these will aid a range of areas across the curriculum and will make it easier for pupils to access a range of tasks.
Key vocabulary:
Geometry

Position and movement

Measurement

Angles

Obtuse

Acute

Reflex

Full turn

Half turn

3D shapes

2D shapes

Cube, cuboid, cylinder, triangular prism and oblong

Square, rectangle, triangle, circle, semi-circle.

Vertices/vertex, edges and faces

Parallel

Perpendicular

Polygon

Equilateral

Right angle

Isosceles

Translation

Co-ordinates

Rotation

Reflection

Symmetry

Orientation

Quadrant

Axis

Clockwise

Anti-clockwise

Horizontal

Vertical

Conversion

Money/ currency

Measure

Metric

Units

Imperial

Scale

Length

Volume

Capacity

Centre metre (cm)

Metre (m)

Millimetre (mm)

Litre (l)

Millilitre (ml)

Gram (g)

Kilogram (kg)

Gallon (g)

Area

Perimeter
Please use the following links at home to support with the teaching over the course of this half term and pupils should continue to access Pixl times tables each week.
http://www.topmarks.co.uk/maths-games/7-11-years/data-handling
English:
Each child is going to receive a letter from Hogwarts informing them that they have been accepted to the school as of September. Pupils will need to write a letter in reply and will also be looking at persuasive writing which they will put into practice when they try to persuade Uncle Vernon and Aunt Pertuna to allow them to attend Hogwarts. Pupils will also be taking part in a debate and creating balanced arguments for and against this cause. In addition to this, pupils will look at character and setting descriptions.
Alongside English, pupils will have Grammar lessons each week. This term we will focus on the basic word classes as well as looking at present perfect and past perfect tense.
To support with Grammar at home, please click on the following links:
http://www.bbc.co.uk/bitesize/ks2/english/spelling_grammar/
http://www.bbc.co.uk/bitesize/ks2/english/spelling_grammar/
Pupils should also access Bedrock at least twice a week as set by the school to support with reading and vocabulary.
Key vocab:
Fronted adverbials Subordinate clauses
Relative clauses Relative embedded clauses
Modal verbs Subordinate conjunctions
Co-ordinating conjunctions Vocabulary
Persuasion Argument/ counter balance
Debate Informal/ formal
Punctuation. , () - ? ! "" '
Science:
In Science our topic is Animals Including Humans which requires the pupils to understand how we develop as we get older. This will tie in with statistics in Maths as we create graphs. Pupils will be expected to set up and carry out a range of experiments followed by detailed evaluations and analysis.
Please use the following links to support with their Science learning at home:
http://www.crickweb.co.uk/ks2science.html
https://www.bbc.com/bitesize/topics/zn22pv4
Other curriculum areas:
Geography- settlements and using a compass.
Music- composing our own music using a variety of instruments
French- vocabulary, sentence building and comprehension.
PE– tennis and Athletics.
Computing- website building.
RE- salvation (Christianity)
PSHE- managing changes
Art – perspective drawings.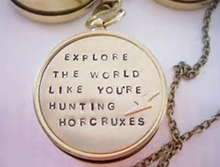 Key Dates:
Tuesday 20th- Friday 3rd- Book people in school
Thursday 9th May- Trip to Warner Bros Studio
W/C 20th May – Year 5 Gardening week
Tuesday 21st May – Sports Day
Wednesday 22nd May- Sports Day reserve