Summer 2
Topic: Explorers
This term the overarching learning theme is Explorers. We will be explorers through looking at amazing islands in English, learning about ancient civilisations of the world, exploring how shadows work and explore artwork from ancient civilisations.
Maths:
We will be focusing on learning about fractions this term - including understanding that fractions are equal parts, order fractions and find fractions of a number. We will continue to work on embedding the fundamental skills within Mathematics needed ready for Year 4 within arithmetic - such as place value, addition, subtraction, multiplication and division and practise this with Number and Lightning.
Vocabulary: equal parts, fractions, numerator, denominator, order
English:
We will use this information book to learn about islands around the world; whether they are natural or artificial, wonders of the world, as well as the people and the animals that live there. We will write persuasively - creating a travel advert for an island location and a persuasive text on protecting our world/environments.
Book: Amazing Islands written by Sabrina Weiss and illustrated by Kerry Hyndman.
Blurb: Intrepid explorers, get ready for a breathtaking round-the-world island tour! Earth extremes, from the desert-like landscape of Socotra to the frozen Svalbard tundra. Incredible animals, from the millions of red crabs on Christmas Island to the ginat-eyed lemurs of Madagascar. Ocean worlds, from underwater volcanos to stunning coral reefs. And much, much MORE!
Vocabulary: island, persuasion, travel advert, non-fiction, islet, skerry, cay, ait, archipelago, coral island, atoll, oceans, continent, volcanic, coast, erosion, climate change, deforestation.
Science: Light
Last term we focused on rocks and fossils instead of light, so this term we will be learning about Light!
We will be learning about how we see things using lights, how light reflects off surfaces and how shadows are made.
Vocabulary: light, dark, ray, shadow, reflect, mirror, sun, opaque, transparent, translucent
Other curriculum areas:
Art - Civilisation project
We will sketch a piece of art related to ancient civilisations, then use paint to add colour and finally mould our design using clay.
Vocabulary: design, sketch, plan, artwork, clay, mould, paint, mix
PSHE: Safety and the Changing Body
In PSHE we will continue learning about being safe. We will work on becoming a responsible digital citizen through learning about cyberbullying and identifying unsafe digital content. We will also develop awareness of road safety.
Vocabulary: positive, email, kind, identity, password, intended, cyberbullying, phishing, fake, real, decision, rather, choice, influence, distraction, rules, safety
Design and Technology - levers and linkages
We will work on a design, make and evaluate project which will focus on creating a product which has a lever and linkage mechanism. We will investigate lever and linkage mechanisms, use measuring, cutting, joining and finishing skills and then design, make and evaluate our product.
Vocabulary: mechanism, lever, linkage, pivot, slot, bridge, guide, system, input, process, output, linear, rotary, oscillating, reciprocating, user, purpose, function, prototype, design criteria, innovative, appealing, design brief
Computing - Scratch
We will be programming on computers using the computer program application Scratch. We will learn how to use a loop or repeat function in our algorithm, alter a code to make an animation, remix codes to create a story through animations and program a game.
Vocabulary: animation, application, code, code block, debug, decompose, interface, loop, predict, program, remixing code, repetition code, review, sprite, tinker.
Geography - Mountains
First we will finish our learning about Rivers, then we will move onto learning about Mountains. We will learn about what a mountain is, mountain ranges, why people live on mountains and mountainous regions in the UK.
Hill, mountain, Ben Nevis, mountainous regions, mountain range, Himalayas, Mount Everest, peak, slopes, terraces, summit, Alps, Andes, terraced, farming, Cairngorms, trek, valleys, Lake District, Pennines, Yorkshire Dales, Brecon, Beacons, Snowdonia, above sea level, temperature
History – Cradles of Civilizations
First we will finish our learning about Ancient Egypt, then we will move onto learning about ancient civilisations. We will learn all about the first civilisations around the world, including the Sumer, Indus Valley, Shang and Maya.
Vocabulary: tablets, Sumer, Tigris, Euphrates, Mesopotamia, Fertile Crescent, trade, weaving, herding, ziggurat, cuneiform, Gilgamesh, epic, Assyria, Indus valley, Shang, nomadic, cradle, bronze, altar, sacrifices, decipher, sculptures, mythical, decorative
Music - The Dragon Song
This is a song about kindness, respect, acceptance and happiness. We will listen and respond to the song, learn to play instruments to the song, improvise and compose music and perform the song.
vocabulary: glockenspiel, pulse, rhythm, pitch, dynamics, compose, improvise, listen, respond
PE – Football and Rounders
In football we will be working on basic passing and dribbling skills. We will focus on team work and fair play in small game situations.
In rounders we will focus on basic fielding skills such as short barrier and also work on striking the ball.
Vocabulary: tactic, zone, position, free kick, dribbling, passing, team work, fair play, penalty, fielding, strike, short barrier, underarm throw, base
French – Core units
We will recap the basic french skills such french greetings, asking questions and giving basic information. New learning will cover about my family, days of the week and colours.
Vocabulary: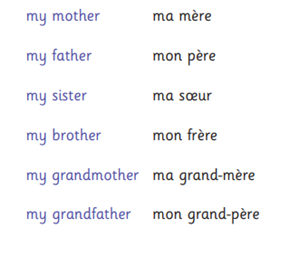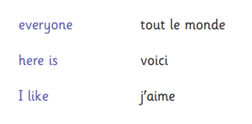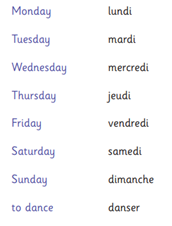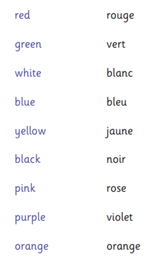 Links to Learning sites
Bedrock - https://app.bedrocklearning.org/
TT Rockstars - https://ttrockstars.com/
Computing (Scratch) - https://scratch.mit.edu/
Science - https://www.dkfindout.com/uk/science/light/
History - 'world history' http://www.bbc.co.uk/history/forkids/
Geography - https://www.dkfindout.com/uk/earth/mountains/
Important diary dates:
Start of term – 07/06/2021
Annual Reports – 13/07/2021
Open Evening (probably virtual) – 14/07/2021
End of Term – 22/07/2021